PPC Case Study: Breast Cancer Awareness Campaign for Advocate Health Care
You know a digital marketing campaign has been successful when representatives from Google reach out to create a case study about your agency's PPC efforts…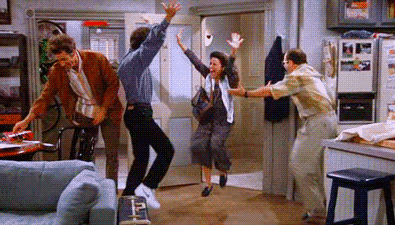 In October 2015, we created a pay-per-click (PPC) advertising campaign for Illinois' largest health care system, Advocate Health Care, in order to drive engagements with Stories Of The Girls, the hospital's portal for all things relating to breast cancer prevention. The goal for this campaign was to raise awareness towards routine breast cancer screenings and detection, while simultaneously increasing Advocate's own presence and brand awareness within target demographics.
The Campaign
The plan was a 6-week campaign that utilized three different Google AdWords campaign types: Display ads, Pre-roll YouTube video ads, and standard search.
The first step in maximizing the efficiency of ad spend for the three-pronged campaign was targeting the right demographics. We worked in collaboration with Advocate to identify the ideal target profile, then used custom affinity audiences to designate our audience as women in Chicago aged 25+ whose lifestyles and interests suggest that they'd be more receptive to Advocate's breast cancer prevention message.
Our initial strategy was to flood this market with high budgets for display and video ads during the first three weeks of the campaign. (This effort was made in order to prime the target audience for being receptive to Advocate's paid search presence in the mammogram- and breast cancer-related search results.)
Studies show that a very large percentage of people must be "touched" through different marketing channels at least ten times before they will consider converting. Taking this into consideration, the plan was to maximize impressions with display and video ads earlier in the campaign so that users would be ready to convert via paid search in the later stages of Breast Cancer Awareness Month.
The Results
The initial objective of priming the audience for an eventual budget surge in paid search was highly successful—$13,260 of paid search ad spend rendered 2,177 clicks (2.84% CTR), 177 of which converted on the website and 140 of which called to set an appointment from their mobile phone.
However, the display and video ads themselves were so effective from the get-go that our strategy had to be altered. Since users were converting from these early-exposure channels—an unprecedented result that actually caught the attention of Google—we continued to allocate a significant portion of the ad spend to display and video alongside paid search throughout the six-week campaign.
Overall, the campaign resulted in a 518% increase in website visits—89% of which came from mobile devices.
This increased presence and awareness in the target search market was certainly a success on its own… But, we were also able to convert this awareness into an actionable response by exposing users to Advocate's message across three platforms—display, video, and paid search. 
Conversions were made by users who requested a mammography appointment. The campaign saw a 64% increase in phone calls for mammogram appointments and mammogram appointment numbers were up 72% from the yearly average.
Considering the staggering results, we're all very proud of our PPC team who all contributed to such an impactful campaign! The success of this campaign across the three AdWords channels was so impressive to Google that they even compiled their own case study to show off what kind of results an expertly managed AdWords campaign can produce.
You can see Advocate's most popular campaign video below:
---
Interested in finding out how paid search can boost your company's online presence and increase web traffic or leads?
Feel free to contact Janice Nason, our friendly Head of Business Development, who will be happy to explain the benefits of pay-per-click advertising, among our other digital services.